The Saudi Ports Authority (MAWANI) has seen a significant growth in cargo throughput and transshipment container volumes during the first quarter of 2022.
However, according to statistics published by MAWANI, Saudi ports have also recorded a decrease in container throughput down by 1.27 per cent, with a total of 2.5 million containers.
In comparison with last year's figures, cargo throughput tonnage increased by 7.18 per cent with a total of more than 74 million tonnes, while the number of transshipment containers increased by 5.91 per cent with a total of 1.3 million TEU.
An increase has been registered in the numbers of cars, passengers, and vessels as well, which increased by 0.28 per cent for a total of 3,186 vessels.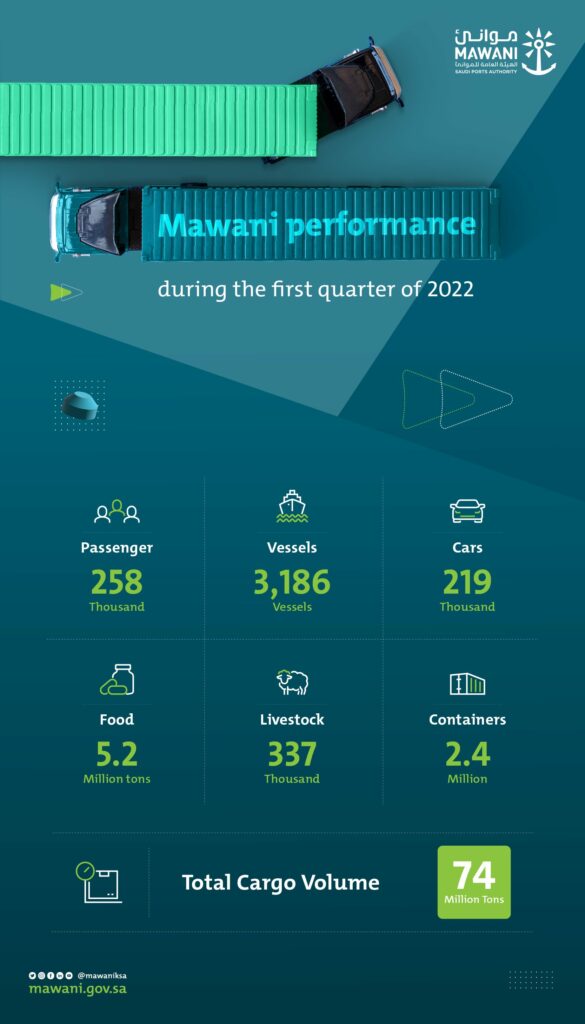 Earlier this year, MAWANI recorded a slump in container volumes for January 2022, whilst published more promising figures for March 2022.
The port authority also recently announced it will build two new warehousing complexes in partnership with LogiPoint at Jeddah Islamic Port.