The CMA CGM Group has announced changes to its services connecting Europe with the East Coast of South America.
The changes will affect the SAFRAN and SIRIUS services, which have been operating jointly with Maersk.
The SAFRAN service will now call at the Rio Grande port in Brazil, with the arrival of the m/v CAP SAN MARCO on 4 April.
The new port rotation for this service will be:
London, Rotterdam, Hamburg, Antwerp, Tanger, Santos, Paranagua, Buenos Aires, Montevideo, Rio Grande, Paranagua, Santos, Tanger, and London.
READ: CMA CGM vessel installs first ever bow windshield
The SIRIUS service will no longer call at the Rio Grande port, with the last vessel being the m/v MKS LOTA departing from Tanger on 10 March and arriving in Rio Grande on 27 March.
The new port rotation for this service will be the following: Algeciras, Tanger, Salvador, Santos, Paranagua, Itapoa, Santos, Itaguai, Tanger, and Algeciras.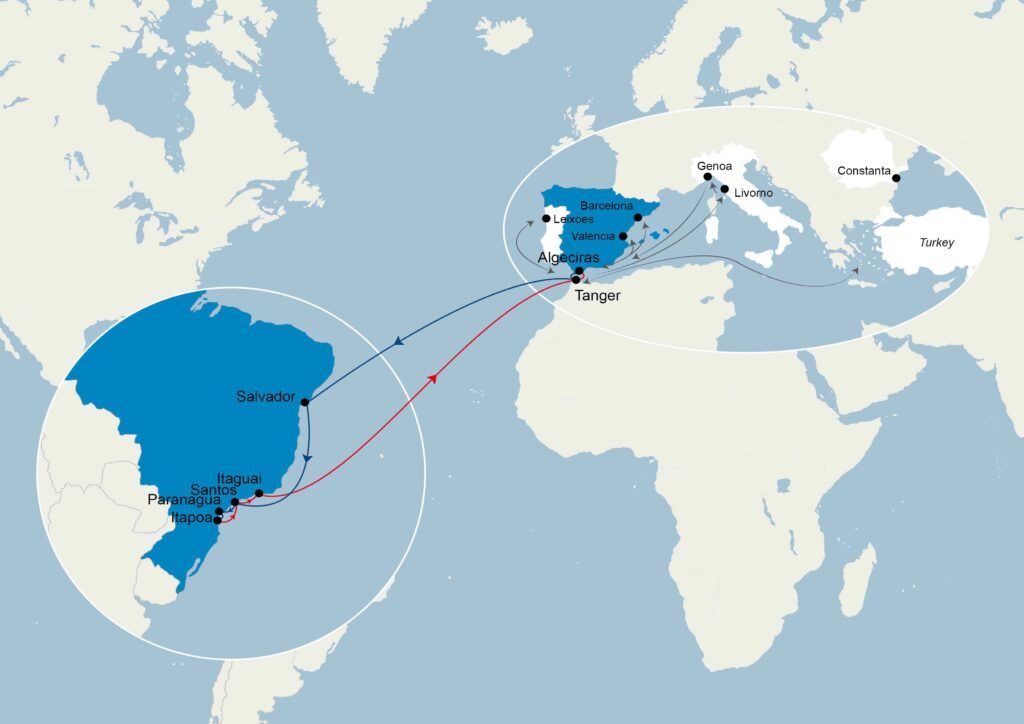 CMA CGM recently entered into exclusive discussions with the STEF group to wholly acquire La Méridionale, a maritime company for mixed freight and passenger transport in Marseille.
The finalisation of this transaction is conditional on the signing of share transfer agreements and authorisations from the various competition authorities.