Orient Overseas Container Line (OOCL) has announced its new Gulf-Central America Express (GCX) service connecting Latin America to North America.
The new weekly service was launched on 1 October 2021 and its full rotation is as follows:
Cartagena (Columbia) – Kingston (Jamaica) – Puerto Cortes (Honduras) – Puerto Barrios (Guatemala) – Houston (US) – Puerto Cortes – Puerto Cortes – Puerto Barrios – Cartagena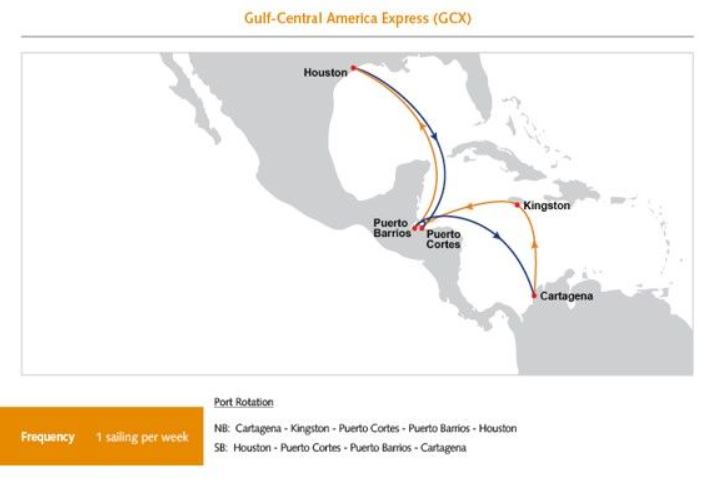 OOCL also recently announced the launch of its new China Straits Service 3 (CSS3) which aims to strengthen its China to South-East Asia network.
Announced in November 2021, the introduction of this service is to supplement CSS1 and CSS2 which were launched in 2020 and will further the network coverage between China, Singapore, and Malaysia, while providing customers with competitive and reliable shipment options while also catering for the increasing demand in the market.