CMA CGM has announced a new intermodal solution in Indonesia through the capital Jakarta.
The new rail service will be available starting February 2023.
The company said one of the main advantages of this new service is the ability to export cargo from Semarang and Surabaya to worldwide destinations through the Jakarta gateway with an intermodal transit time of just one day.
The rail product also covers the Jababeka and Cikarang dry ports in less than one day for both export and import cargo.
The service complements CMA CGM's current feeder services. The carrier added it will be the sole to offer rail transport solutions in Indonesia.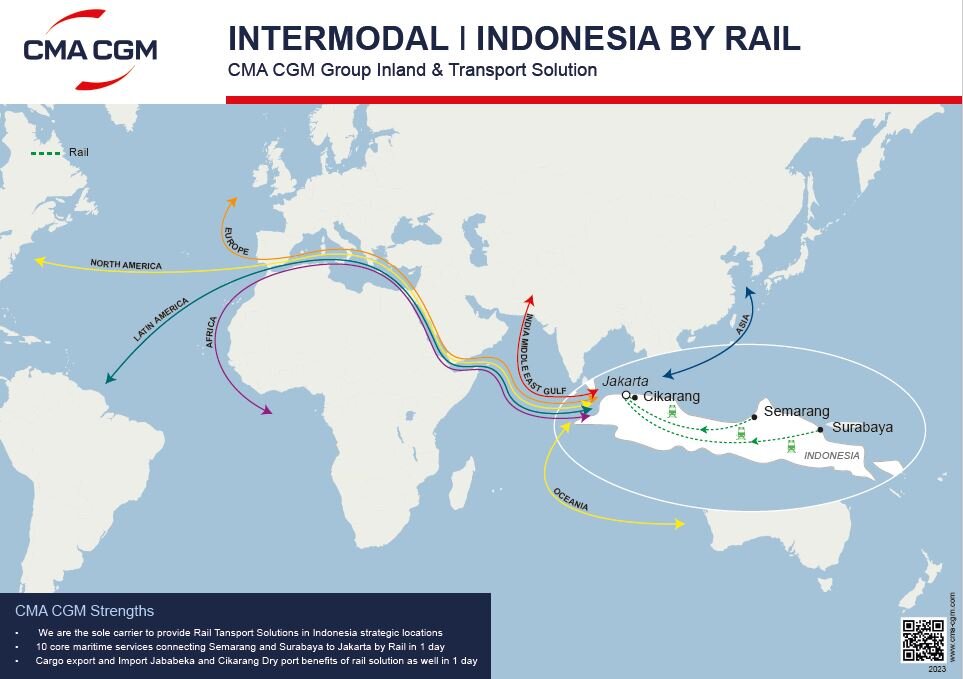 CMA CGM-owned CEVA Logistics recently announced the launch of a dedicated Finished Vehicle Logistics (FVL) organisation as part of its acquisition and integration of GEFCO.
This move comes just a few months after CEVA, one of the largest logistics companies in France and a global leader in supply chain solutions, purchased the French automotive logistics specialist in July 2022.