DP World has commenced construction of a new container terminal, vertical quay, and silo in the Port of Novi Sad to support the Serbian agricultural industry.
The project is part of DP World's €30 million ($21 million) investment in the port and the most significant proportion of the investment to date.
The ground-breaking ceremony was attended by the Minister of Construction, Transport and Infrastructure, Tomislav Momirović, and Mayor of Novi Sad, Miloš Vučević on 13 May.
Claudiu Negreanu, General Manager of DP World Novi Sad, presented the plans for the development and a vision for the port once work is complete.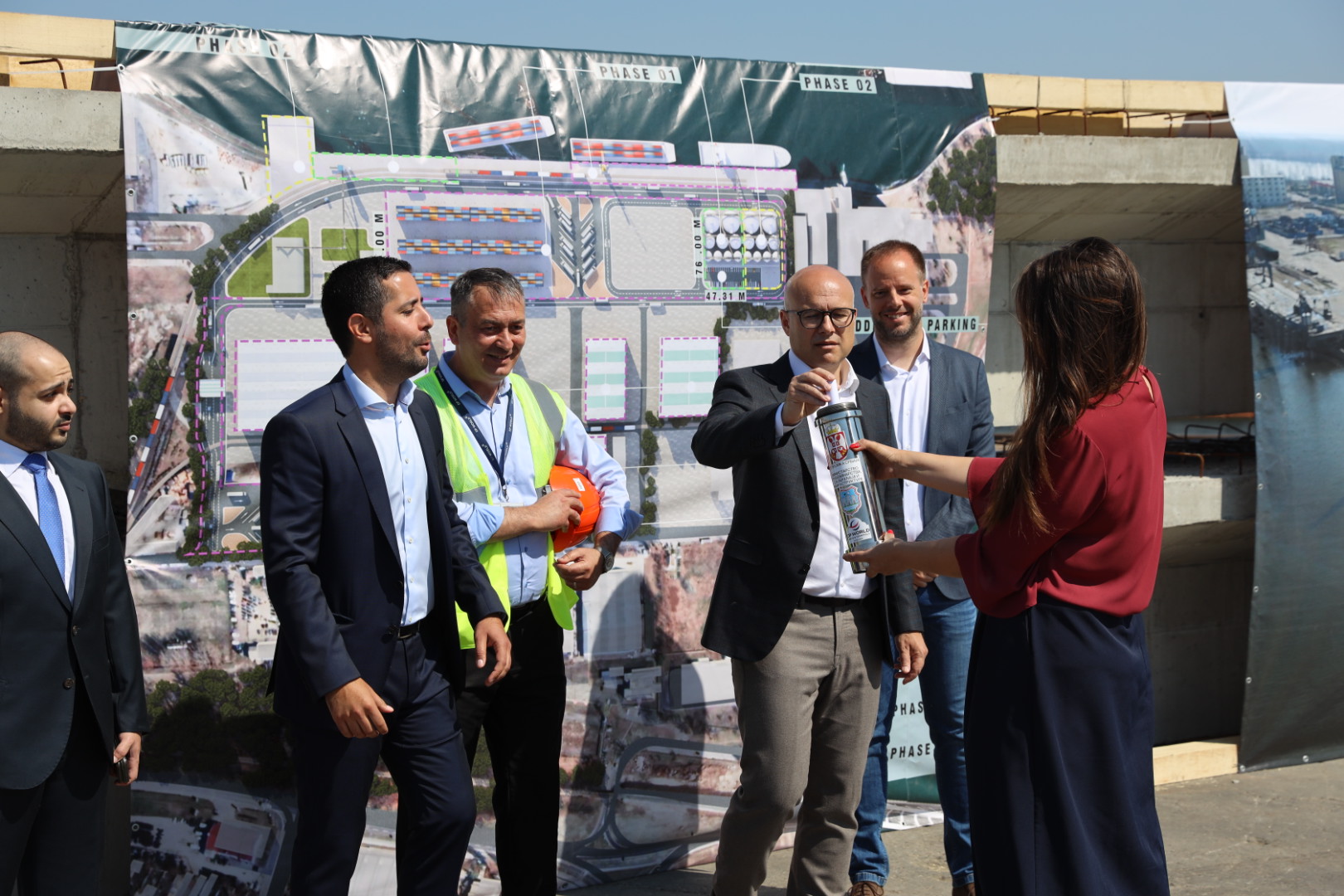 "The development work that began today, along with our previous renovation of the passenger terminal and the new cranes and other equipment we have invested in, will create an intermodal terminal on that Danube we believe will benefit not only the Serbian market, but also the region and beyond," Negreanu said.
Minister of Construction, Transport and Infrastructure Momirović commented: "In two years, the first container terminal will be built on this part of the Danube, which will be critical for the development of logistics and the economy in Serbia," praising the Port of Novi Sad as one of the most important Danube ports in Europe and in Serbia.
"Also, the nine silos planned will offer the Port of Novi Sad, for the first time in history, a storage service that is of great importance for the development of the agriculture industry."
Earlier this month, DP World announced the construction of a new multimodal terminal connecting Romania's industrial heartland to European and Asian trade hubs.