Mantsinen Group, one of Finland's largest firms in the cargo handling equipment sector, and renewable fuel company Neste have come together to raise awareness of social exclusion among young people, with the help of the world's largest hydraulic harbor crane and internationally acclaimed American art gallery Albright Knox.
The Zero Exclusion campaign features 42 paintings by three young artists using a 300-tone harbor crane fitted with specially designed paint brushes.
It saw Neste MY Renewable Isoalkane-based coating, developed for the campaign by specialists Teknos, used for the first time in the paintings.
The paintings will be sold, and the proceeds donated to the Finland-based charity Hope ry and the parties have set a target of $55,000 (€50,000).
"The challenge of social exclusion is huge and tackling it requires a collaborative effort – this is why we are inviting companies to participate. Every young person, no matter where or how they live, should feel that they are an important part of our society.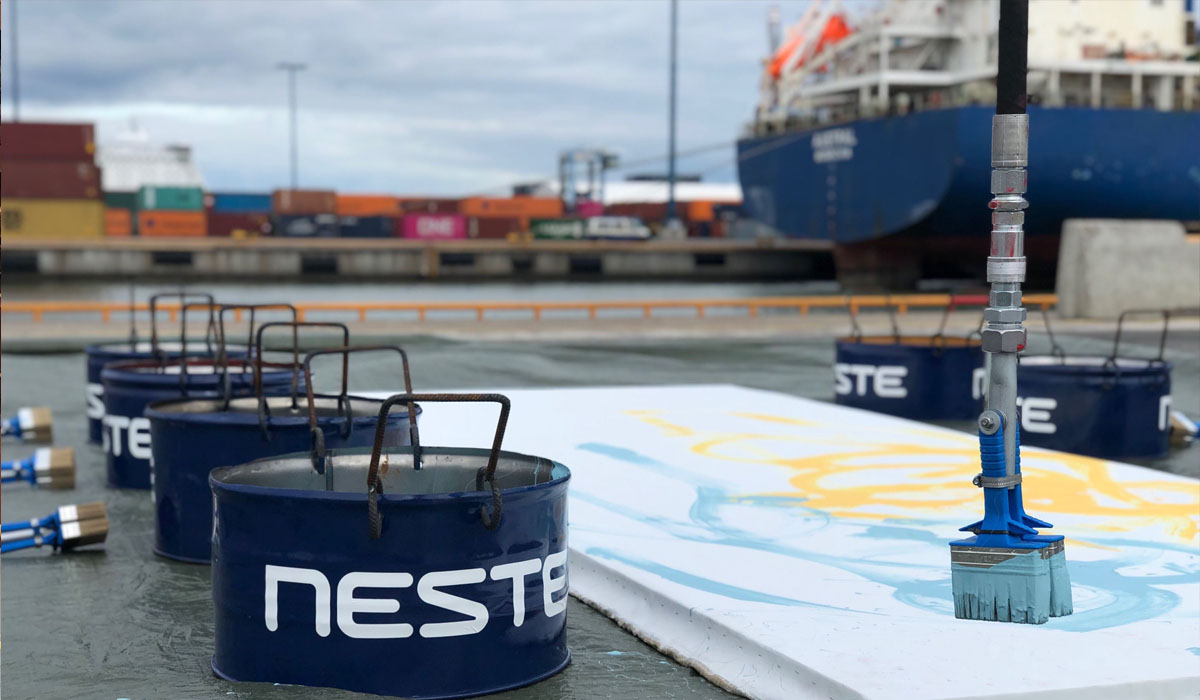 "One of the objectives of the Zero Exclusion campaign is to give an unconventional and inspiring voice to the participating young artists," says Heidi Peltonen, Manager, Sustainable Partnerships at Neste.
Miia Kuttinen, one of the artists, said: "The three of us wanted to participate in this project we felt it was our turn to give something back for all the help we have received.
"I love art, and painting with the massive crane will forever remain an experience I will always remember. I hope my work inspires companies to take action and help other young people."
The artworks are on display at Bio Rex, Helsinki, between 4-22 December 2018.