A total of 4634 trains went through the Valencian docks in 2022 compared to approximately 4200 in 2021.
According to the Port of Valencia's rail traffic data, this reflects a 9 per cent increase in trains passing through the railway which currently sees 13 trains a day, 90 trains a week, and 380 trains a month.
The average length of the trains was 495 metres compared to 485 metres in 2021.
The number of wagons in 2022 rose to 87,070 compared to 76,563 in 2021, representing an increase of 15 per cent.
In 2022, 236,142 TEU were handled, 21,594 TEU more than in the previous year, reflecting a 10 per cent increase
A total of 2,230,683 tonnes of cargo were transported by rail in the Port of Valencia, an increase of 8 per cent from 2021.
In 2021, the share of containers moved by train compared to the Port's total was 7.8 per cent, a figure which in 2022 stood at 8.9 per cent.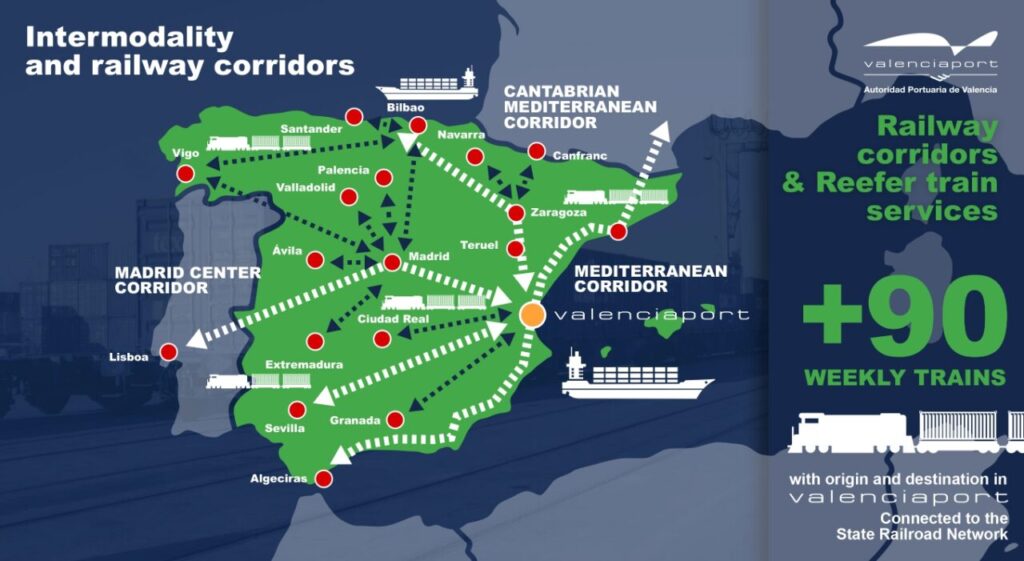 READ: Port of Valencia enjoys rail traffic growth
The President of the Port Authority of Valencia, Aurelio Martínez, said: "The investment effort that Valenciaport has been making in recent years, with more than €240 million ($257 million), is paying off.
"Our aim is to keep on increasing [train] traffic share, betting on the train, long-distance lines, loading points, the support to railway connections and the improvement of infrastructures in our inland network."
In January 2023, the Port of Valencia welcomed the arrival of the first load of hydrogen (H2) to supply the refuelling station located on the Xità quay.