The Maritime and Port Authority of Singapore (MPA) has announced the Port of Singapore's final container handling figures for 2021.
In a social media post, the port authority revealed that the port handled a total of 37.5 million TEU in 2021, up 1.6% compared to its 2020 figures. This makes the port the world's busiest container transshipment port.
"We did it again!," said the MPA in a LinkedIn post. "Kudos to all who worked tirelessly to support Maritime Singapore."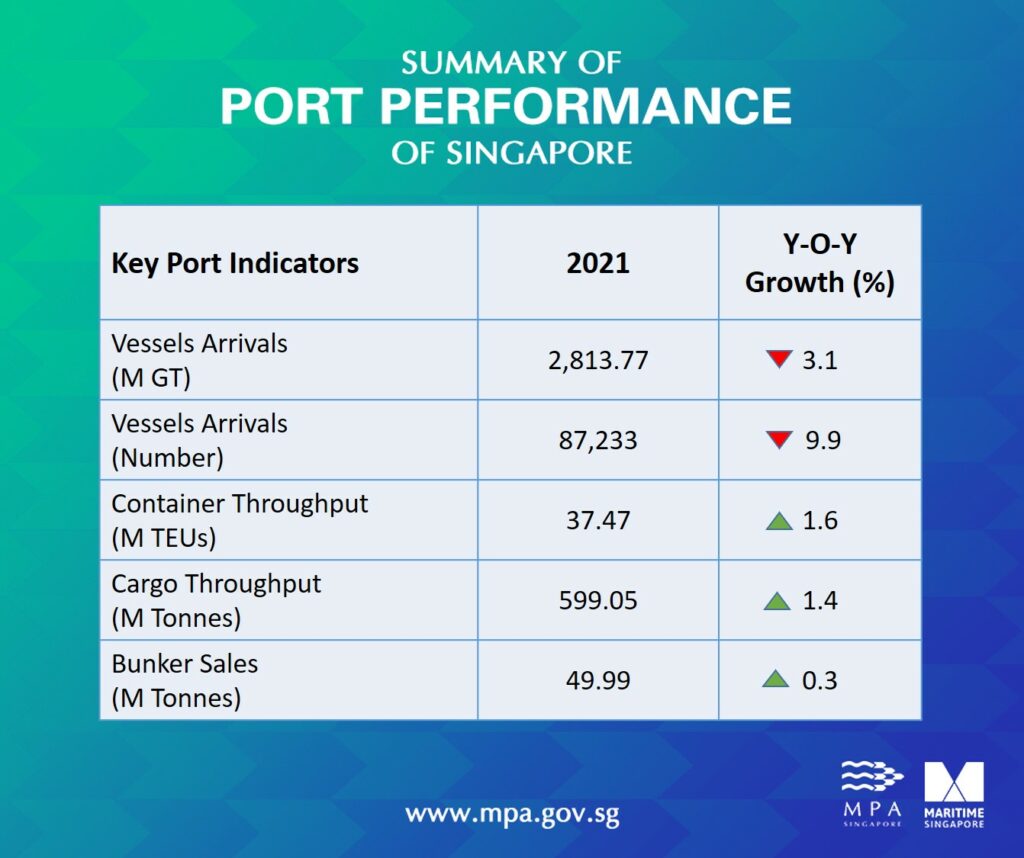 May was the port's busiest month in the year, processing 3.2 million TEU. December is expected to closely follow this as preliminary figures show the port handling around 3.1 million TEU, this does however demonstrate a 2.2% decline compared to December 2020.
The full breakdown of the port's performance in 2021 is as follows:
January 2021 – 3,156,000 TEU
February 2021 – 2, 881,600 TEU
March 2021- 3,270,600 TEU
April 2021 – 3,091,300 TEU
May 2021 – 3,216,900 TEU
June 2021 – 3,114,500 TEU
July 2021 – 3,123,600 TEU
August 2021 – 3,182,300 TEU
September 2021 – 3,117,400 TEU
October 2021 – 2974,900 TEU
November 2021 – 3,150,000 TEU
December 2021 – 3,118,600 TEU
In other recent news, the MPA revealed it is stepping up its safety checks and measures through Northeast Monsoon Season.
Announced in December 2021, these extra measures were introduced as weather conditions worsened, with strong winds, choppy seas and heavy thundery showers increasing risks at sea. This is expected to last until March 2022.
"Persons engaging in recreational water activities should also be extra vigilant during this monsoon period. MPA will continue to work with the maritime community to instil a strong safety culture and enhance navigational safety in our port waters," said Captain Chong Jia Chyuan, Port Master for the MPA.