The Port of Kapellskär – part of Ports of Stockholm – has announced that in 2023 it will provide onshore power connection on two new Finnlines vessels.
The 235-metre long ships operating on the Kapellskär-Långnäs-Naantali route will connect to onshore power at the quay and use automooring, resulting in reduced emissions at the port.
The Port of Kapellskär confirmed that the onshore power station has been put into place, whilst power lines and cranes still need installation before the facility can undergo tests.
"Having the possibility to invest, together with our customers, in modern technology that reduces emissions is extremely rewarding," said Bino Drummond, Deputy Chairman of the Port of Kapellskär.
"It is very positive that our long-term loyal customer, Finnlines, has chosen to invest in sustainable development at the port".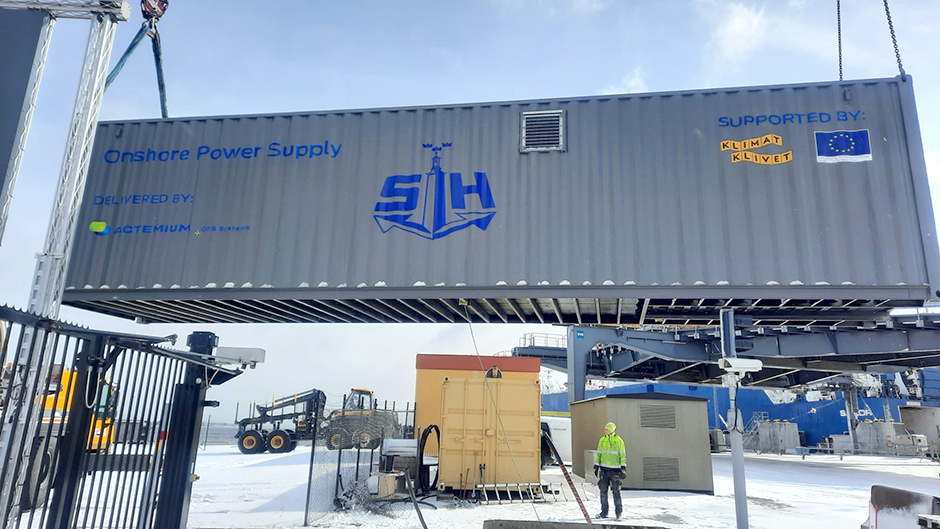 At large, several services at the Ports of Stockholm already connect to onshore power and utilise smart and sustainable technologies.
The onshore power connections are part of a larger project being carried out together with the shipping company Finnlines and Port of Naantali.
Following other European ports, the Port of Kapellskär has decided to invest in onshore power to reduce air pollutant emissions and lower noise levels from vessels.
The port authority specified that the facility at Port of Kapellskär is within the framework of the EU project "Upgrade of the Baltic Sea Bridge Kapellskär-Långnäs-Naantali" and 30 per cent of the funding comes from the EU.
Partial funding is also provided by the Swedish government's Climate Leap initiative.
Last week, Swedish shipowners joined the call to express support for the EU Commission's legislative package for decarbonising the shipping sector and to request dedicated funds for net-zero vessels.