Nippon Yusen Kabushiki Kaisha (NYK) together with Sanyo Kaiji Kabushiki Kaisha (Sanyo Kaiji) have started a continuous three-month test navigation using biofuel in tugboats.
This marks the first trial of its kind in Japan.
The biofuel will be supplied ship-to-ship by Toyotsu Energy Corporation using a bunkering ship to fuel the tug operated by Sanyo Kaiji.
Three test trials are planned to take place by July with the support of the Nagoya Port Authority.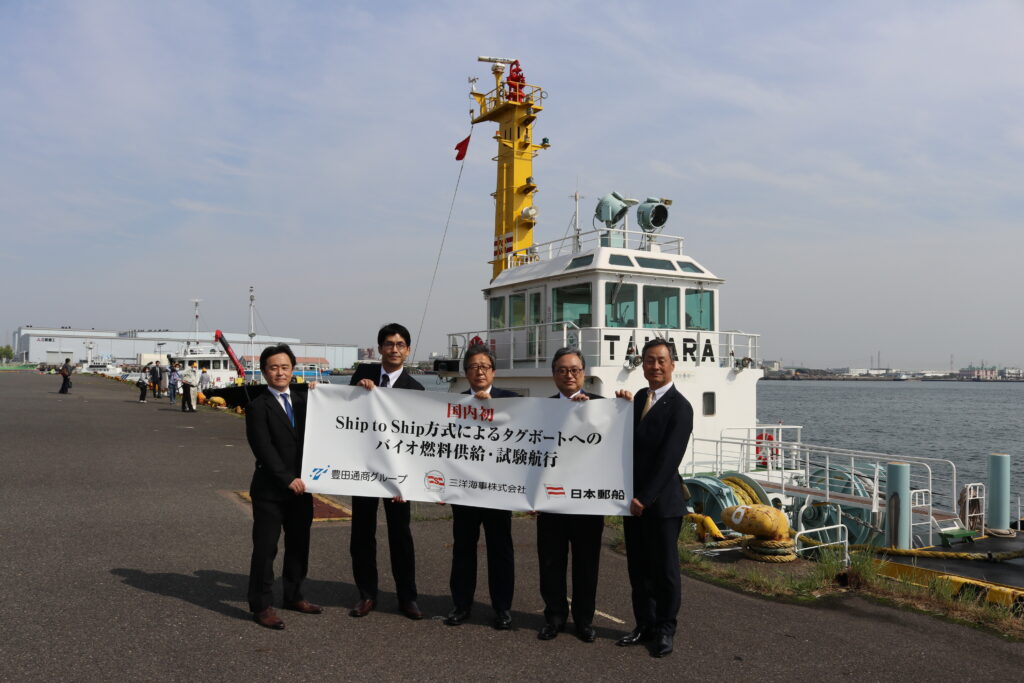 Biofuels are made from renewable biological organic resources (biomass) and the combustion process results in virtually zero carbon dioxide (CO2) emissions.
With increasing demand for reductions in greenhouse gases (GHG) across the maritime industry, biofuels have attracted attention as an alternative to heavy oil.
The biofuel supplied on 19 April at the Nagoya Port Garden Pier by the Sanyo Kaiji–operated tug Tahara Maru was partly recycled from waste cooking oil collected from domestic Toyota Group and Toyota Tsusho Group companies.
NYK and Sanyo Kaiji have said that the initiative aims to contribute to a circular economy by building a supply chain through local production and local consumption.
Both companies have praised the move as a fundamental step to promote the use of environment-friendly fuels – such as biofuels – and contribute to the realisation of a carbon-free society.
Last year, NYK partnered with Trelleborg Marine Systems to introduce and promote a new mooring system to Japanese ports.