Liebherr-MCCtec GmbH, part of the Liebherr Group, has been awarded a gold sustainability rating from independent corporate responsibility auditor EcoVadis.
With this award, the holding company for maritime machinery has now been placed amongst the top 5% of companies across the globe for sustainability and within the top 3% of manufacturing companies.
EcoVadis scored Liebherr-MCCtec in four key areas: environment, labour and human rights, ethics, and sustainable procurement.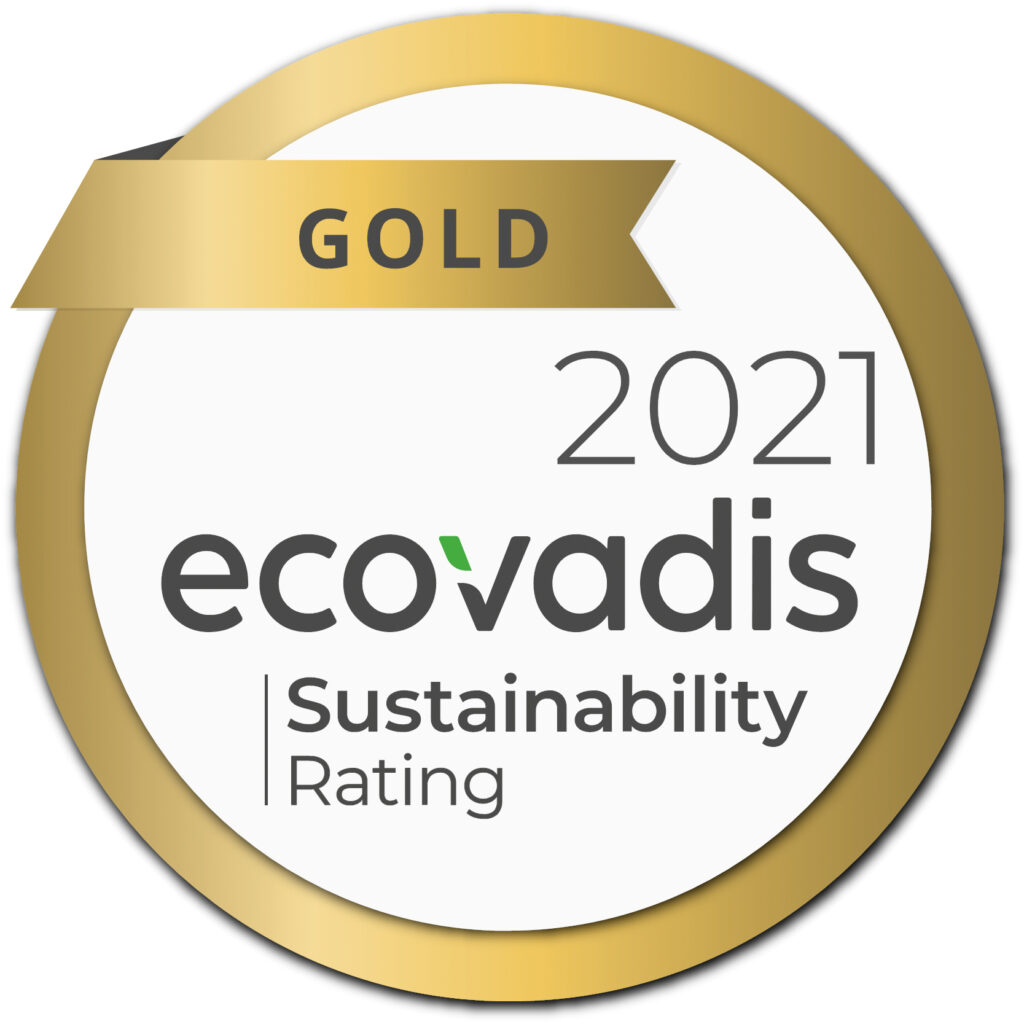 "Responsibility and care for the environment has always been a key component of Liebherr philosophy. We have been part of our respective communities for many decades, and we have always cared for our local environment. Today, we carry that responsibility with us, but as part of the global supply chain, we have a global responsibility," said Tatjana Grissemann, Corporate Responsibility Manager for Liebherr-MCCtec.
The Liebherr Group stated, "As an international company with well over 48,000 employees, the Liebherr Group bears a great responsibility for society and environment. This is why the family-run Liebherr Group has also set itself a clear goal by anchoring the issue of sustainability in its core values."
This is demonstrated in the group's battery-powered series of construction equipment, including hybrid and electric powered sustainable products which aim to give its customers the power to choose environmentally sustainable products.
"Our recent success is not the end, merely a step along the way. We will continue to do better; we endeavour to improve. We have mapped out a future pathway and are working to embed a culture of assuming responsibility towards the environment and people at all levels of the company – from employees to management," continued Grissemann.
"We have refreshed and expanded our Corporate Responsibility Policy taking into account our long-term strategic goals including defining targets for quantifiable KPIs across emissions, energy, and employee health. Furthermore, as part of the Liebherr Group we look forward to participating in a group-wide sustainability report, a further commitment to the future of our planet and to more transparency across our supply chains."
Liebherr Container Cranes Ltd. has also recently secured a contract to supply Ship-to-Shore (STS) and Rubber-Tyred Gantry (RTG) cranes to the Port of Duqm in Oman. The delivery of four STS and 12 RTG cranes is set to be completed in late 2022.